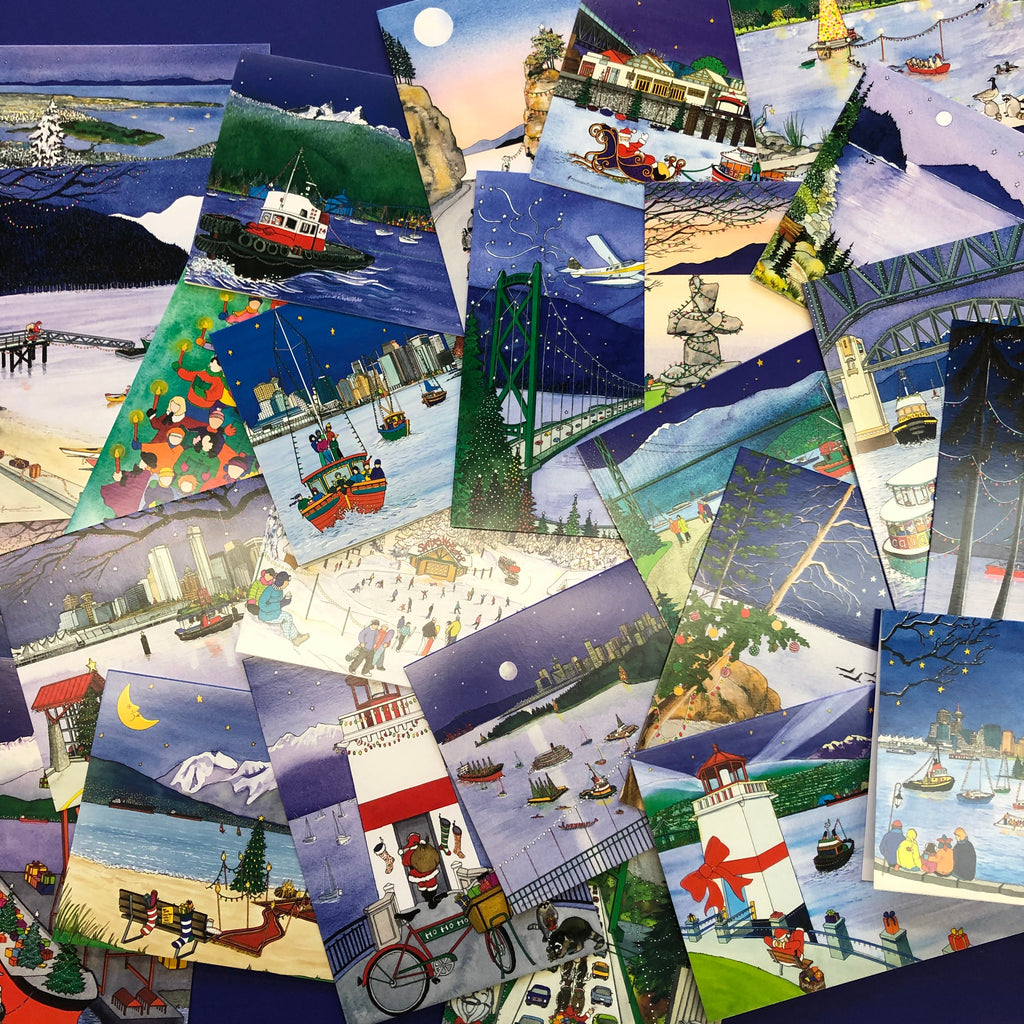 As the Covid restrictions drag on, I am trying to use my time wisely - though its not always easy! Recently, during the reorganization of the framing and storage area in my studio, I came across the motherlode of samples of my Christmas card designs from past years.  Thinking that I had been painting new holiday images for a while, I thought there would be about 30 or so, but as I continued to find more and more - most of which I had completely forgotten about - I realized I had been creating Vancouver holiday images since 1995 and have done over...
---
• Christmas • festivals • News • shows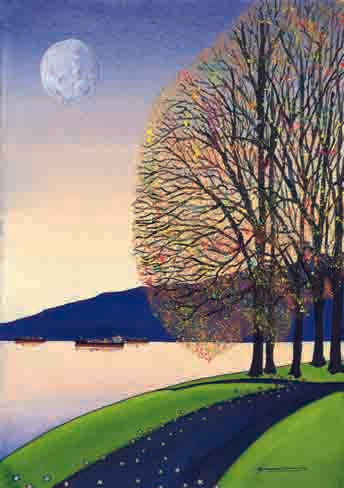 The Holiday Season is fast approaching and I will only be doing one major Christmas Show this year but my work will be available in many locations .  If you have trouble finding my Christmas Cards or Calendars please contact me directly or pop by the studio on Granville Island. Here's my Show Schedule between now and Christmas: Circle Craft Christmas Market - BOOTH 142 DATES Wed, November 8Thurs, November 9Fri, November 10Sat, November 11Sun, November 12  HOURS  Wednesday 10am - 9pmThursday 10am - 9pmFriday 10am - 9pmSaturday 10am - 7pmSunday 10am - 5pm VENUE Vancouver Convention Centre West1055 Canada...